Georgioupoli is a resort village is part of the municipality Apokoronas. It is located 43 kilometres east of Chania, about 22 km west of Rethymno and about 100 km west of Heraklio in the Apokoronas region. It was named after Prince George of Greece. Georgioupolis is found at the apex of Almiros Bay on the Sea of Crete, with Cape Drapano and its rocky coast to the north and the long sandy beaches towards Rethimno in the east, just 20 km away. Three rivers meet the sea at the village, the largest, Almiros, creates a small harbour for fishing and tourist boats. The entrance to the village on the old road from Vrisses is a long avenue of eucalyptus trees.
Hot Spots of KRITI-WEB.GR in Crete
Design, Hosting and Marketing Internet Services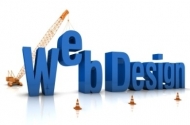 We offer domain name registration and management services for Greek and foreign domain names.
We provide packages of complete web hosting in our own servers at very competitive prices. Our goals are stability and complete reliability.
With a team of programmers we are able to develop any Web Application.
The idea of promotion is to increase the network customers' visits emanated by the search engines results.
You can contact us in various ways:
e-mail, contact form
-Phone: +30 2810 382024,
694 907 3905