Heraklion is one of the four regional units of Crete. The capital is the city of Heraklion. Within the Heraklion regional unit's boundaries are a number of significant Neolithic and Minoan settlements, most notably the ancient palace complexes of Knossos and Phaistos. While both archaeological sites evince Neolithic habitation, it is the rich finds of Minoan civilisation, which flourished approximately 2000 to 1600 BC, that command the greatest scholarly attention.
Korifi Suites - Art Hotel
On the hillside of the traditional village of Piskopiano overlooking Hersonissos Bay, this Four Diamond "Little Finer" world chain Hotel, offering gem features and historic charm. Next to the museum of country life and picturesque Church of the village, the complex is offering Aromatherapy and Reflexology experience.
Read More
Stratigaki - foreign language institution
Τhe C. STRATIGAKI foreign language institution is an up to date school of teaching English and German which has been operating in Heraklion, Crete for years. We all know how important it is to everybody to know English and German. The difference is how well and how quickly we can get to know them.
Read More
AL.VA realestate
AL.VA realestate is activated in the manufacture and sale of real estates with epicenter the island of Crete, Sterea Hellas, Peloponnesus and all islands of Greece. AL.VA name constitutes guarantee for the implementation of your expectations. For us, the best is not utopia. It's a realizable goal through right and organized effort.
Read More
Donum - Gift Shop
During your vacation to beautiful Crete, you may visit the amazing gift shop DONUM, that stands at the picturesque corniche of Stalida, a few kilometers from Heraklion. You will find usefully objects or fancy, illuminants, jewels and a great variety of glass, clay and copper objects.
Read More
Marie Hotel
Marie Apartments is a family-run business established in 1980. Marie are located in the heart of Hersonissos, close to the lively harbour front, 150m from the resort centre. This 3 star hotel complex makes an affordable base for couples and families with bright and friendly studios and apartments.
Read More
Sichroni Katoikia - Lord Domisi - Constructions
SICHRONI KATOIKIA is a construction Company with head office in Heraklion Crete Greece since 2001 and is the local leader of the sales of prebuilt houses. SICHRONI KATOIKIA is the representative of the LORD Hellas. The building system LORD distinguishes for the exceptional technical attributes and for the quality of materials.
Read More
Autoclass Rent a Car
Discover the Cretan island with safety, easy and for sure with the most economic way. Our vehicles are all latest models and you can hire them with very low cost. Our experience in car rental business is your warranty for unforgetable vacation.
Read More
ASTEROUSIA SA - Olive Production Company Crete
ASTEROUSIA S.A. with its long experience in the space of oil production, gives much care in the right treatment of olive so that the olive oil always reaches pure and virgin in your table. In Crete, climatic conditions encourage the quality of olive oil. Olive oil is a product which as it is known from the old years needs particular care and constitute
Read More
EuroGuide Rent a Car
A modern fleet of new vehicles , as well as an extensive network of service areas, guarantee our clients comfortable, safe driving. Out clients can choose between a wide range of prestigious makes and models of cars. We value your satisfaction so we try hard to offer you the safest cars at low prices. At the bottom line, the best advertisement is the happy customer!
Read More
Oliva Restaurant
Oliva Restaurant is the place to sample authentic traditional Cretan cuisine, as well as selected international dishes, using exclusively extra virgin olive oil of our own production, and offering a unique view of Hersonissos under the beautiful Cretan sky.
Read More
Kladis Energy - Renewable energy
The strands of energy as a pioneer in the field of energy works with the largest and most reputable nursing photovoltaic, wind & solar thermal systems on the market (Victron, Mercury Power, Luxor, Risen, Steca, Pioneer, Suntech, Sunning Windpower, Primus Windpower, GSM Solar, Centrosolar, Wiosun, Sanyo, RefuSol, Diehl Ako, SMA).
Read More
Galini Restaurant
Galini restaurant is located in Koutouloufari, Chersonissos - a traditional housing estate which was originally built when the Minoan civilisation prospered as well as the once powerful cities like Chersonissos, Lymos, Festos, Knossos etc. Since 1987 we have been offering the traditional Greek and Cretan cuisine.
Read More
Bi Mors - Shock Absorbers
Bi Mors manufacture handmade single and twin shocks, gas (nitrogen) support for most types of cars and manufacturers. We also place your order for the adjustable shock absorber with external regulator and gas tank. Additionally, we restore power steering systems, as mentioned, for most types of cars and manufacturers.
Read More
IL Camino Restaurant
If you are bored by the bogus quality, we invite you to the world of real taste and quality. Our destination is IL CAMINO that stands at the coastal road of Hersonissos, at 101 Ag. Paraskevis str. exactly below Apartments EN PLO. There is a great variety of Greek wines or beers, that will accompany your food.
Read More
ALVA Import Export
The ALVA import export is a representative company and a commercial agent for import export of any kind of goods. Having many years of experience in import export business in Greece, our company guaranties speed and direct service in a minimum cost.
Read More
Globe Travel - Rent A Car
Globe Travel is located in the port of Hersonissos and our fleet constists of the latest models, at the mostattractive prices. Take the easy way to discover the island, exactly as you would like to With ease, safety,and confidence! All in the most economical way.
Read More
ΜotoXperience Bike rentals
motoXperience is located in picturesque Koutouloufari & the busy town of Hersonissos. We will meet your expectations with our high quality and wide range of bikes whether it's a scooter, quad, buggy or big motorbike you're looking for to make your holiday more exciting.
Read More
New China Restaurant
From its opening in 1984, New China restaurant in Hersonissos, serve with undiminishing enthusiasm conventional and novel Chinese dishes also with take away service. All these years we are here to serve you the best of Chinese cuisine with our well-experienced Hong Kong chef.
Read More
Stegi Keramoskepes
CHRISTAKIS NIKOLAOS company is in the wooden constructions field since 1993. The head office is located in Heraklion Crete and until today, the owner has managed to combine the success, the construction superiority and the aesthetic perfection, with its unique design for each customer, high quality and low prices.
Read More
Buggy Safari
Our passion for off-road activities has culminated in this unique buggy adventure. After years of planning and testing a range of vehicles, we have finally found the ultimate machine to make this an unforgettable experience. Off-road driving has to be fun, comfortable and safe. With a Can Am Commander it is!
Read More
Steki Restaurant
Built at a unique spot of the traditional village of Koutouloufari, with majestic view to the sea and the port of Hersonissos, "Steki" tavern provides a family and friendly environment in an inviting place with respect and kindness to its customers.
Read More
IL Camino Apartments
A magnificant new complex of apartments or studios stands proudly, next to the wave, in one of the most picturesque coastal road of Hersonissos. Apartments IL CAMINO are built up at 101, Ag. Paraskevis street. This position gives us the great view to the sea and the port of Hersonissos, since they literally lie before it.
Read More
Malia Travel
Welcome to Malia Travel we have many services that you will find useful while you stay in Malia. We offer a full range of Excursions, Vehicle hire, Boat trips, Money exchange and a hotel booking service. Our shop in located just 2 minutes walk from Malia main road
Read More
Danelis - Apartments
At MALIA Approximately 200m off the main road, 500m off the coastal road and 600m away from the sea, you will be most heartedly welcomed by the DANELIS family. the DANELIS' apartments have been awarded numerous prices, as the best apartments of THOMAS COOK in Greece.
Read More
Heraklion Cars Rentals
We provide rental cars, motorcycles and scooters in Ag. Pelagia, Amoudara, Kokkini Hani, Gouves, Heraklion Crete on daily or weakly terms. cars and bikes with full insurance and airport pickup service at reasonable prices.Car Rentals in Ag. Pelagia, Amoudara, Kokkini Hani, Gouves, Heraklion Crete provides a wide range of services for tourists and visitors to Crete.
Read More
Perseas Rent A Car
Perseas Rent a Car provides permium car rental services in Anissara, Analipsis, Hersonissos and all over Crete. We offer affordable rates on a top quality fleet of vehicles. With economy and luxury rent a car options and comprehensive services, we have your mobility needs in Crete covered.
Read More
Sunrise Rent A Car
Sun Rise is one of the oldest business in Car & Bike Rentals in Crete. It is located in August 25th Str, one of the central streets of Iraklion, around 150m from the old Venetian port. Mr George Valergakis, the owner of Sun Rise will help you with all you need to enjoy a nice and safe trip around the island.
Read More
Stalis Motors Rent a Car
If you need a holiday car or motorbike, Stalis Motors has it at bargain rates! Stalis Motors is located in Stalis Crete. Having a long experience in car & motorbike rentals, we can ensure the satisfaction even of the most demanding customers. Find low cost car hire with us, we offering a range of cheap car & motorbike hire and rental options at great value.
Read More
Car Crete Rental (Holiday Services)
Holiday Services SA car rental in Crete was founded in 1987, provides a very friendly and quick customer service with our experienced staff (18 years already) that communicates with clients in many different languages (English, French, German, Italian, Dutch, Russian, Polish).
Read More
Crete Holiday Services
Get the best of your car rental in Crete by renting from a company with over 25 years of experience. We have cars to suit every need from small, compact and highly fuel efficient cars to executive and family cars with no hidden prices!
Read More
Auto Club Car Rentals
If you are looking to rent a car on the island of Crete then Auto Club is the right place. From a small hatchback to a mini-bus, we have cars to suit all tastes and budgets. We pride ourselves on the quality and safety of our cars, all cars are recent models and are expertly maintained to a very high standard.
Read More
CretaMotor Rent A Car
CRETAMOTOR is a company, located in Malia Crete, aiming at providing high quality rent a car & motorbike services for any term period. With 19 years of experience we do our best to provide you the best cars & motorbikes with the lowest prices. CRETAMOTOR is well known and are recommended by major tour operators.
Read More
Astir Car Crete
Since 1981 ASTIR Rent a Car is located in Heraklion Crete with two offices ready to provide you the best services. The main office is in the city of Heraklion at 48 Epimenidoy street, 50 meters away from the port of the city. Very close to MEGARON, ATLANTIS, ASTORIA AND LATO HOTELS.
Read More
Astir Rent A Car
Since 1981, we have been in the car hire business in Crete, providing quality automobiles and the best in customer service. Car rentals allow you to see Crete at your own pace. Rent a car and discover the natural beauty. Crete has to offer from the pristine beaches to the majestic mountains on your own time schedule with a car rental.
Read More
Nirou Rent A Car
Nirou rent a cars is a enterprise of renting cars located in kokkini xani in the prefecture of heraklion in crete with multiannual experience in car rentals and with thousands satisfied customers can guarantee and ensure for you the better services. With flexibility in the delivery and collection of cars you not need to worry for anything.
Read More
Hot Spots of KRITI-WEB.GR in Crete
Design, Hosting and Marketing Internet Services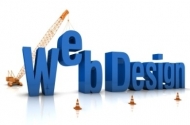 We offer domain name registration and management services for Greek and foreign domain names.
We provide packages of complete web hosting in our own servers at very competitive prices. Our goals are stability and complete reliability.
With a team of programmers we are able to develop any Web Application.
The idea of promotion is to increase the network customers' visits emanated by the search engines results.
You can contact us in various ways:
e-mail, contact form
-Phone: +30 2810 382024,
694 907 3905