The summer resort of Kokkíni Háni lies in Vathiano Kambo, about 13 km East of Heraklion and Northwest of Goúves. At the spot known as Nirou Háni, archaeologists found a well preserved Minoan villa dating from the New Palace period. The villa had two storeys, was about 1000 sq. meters large and had all the typical features of the Minoan architecture: two paved courts, connecting corridors, storage rooms, light wells, shrines, etc.
Heraklion Cars Rentals
We provide rental cars, motorcycles and scooters in Ag. Pelagia, Amoudara, Kokkini Hani, Gouves, Heraklion Crete on daily or weakly terms. cars and bikes with full insurance and airport pickup service at reasonable prices.Car Rentals in Ag. Pelagia, Amoudara, Kokkini Hani, Gouves, Heraklion Crete provides a wide range of services for tourists and visitors to Crete.
Read More
Nirou Rent A Car
Nirou rent a cars is a enterprise of renting cars located in kokkini xani in the prefecture of heraklion in crete with multiannual experience in car rentals and with thousands satisfied customers can guarantee and ensure for you the better services. With flexibility in the delivery and collection of cars you not need to worry for anything.
Read More
Hot Spots of KRITI-WEB.GR in Crete
Design, Hosting and Marketing Internet Services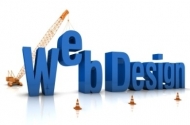 We offer domain name registration and management services for Greek and foreign domain names.
We provide packages of complete web hosting in our own servers at very competitive prices. Our goals are stability and complete reliability.
With a team of programmers we are able to develop any Web Application.
The idea of promotion is to increase the network customers' visits emanated by the search engines results.
You can contact us in various ways:
e-mail, contact form
-Phone: +30 2810 382024,
694 907 3905