Koutouloufari Heraklion Crete
AL.VA realestate
AL.VA realestate is activated in the manufacture and sale of real estates with epicenter the island of Crete, Sterea Hellas, Peloponnesus and all islands of Greece. AL.VA name constitutes guarantee for the implementation of your expectations. For us, the best is not utopia. It's a realizable goal through right and organized effort.
Read More
Esperos Tavern
Our traditional taverna lies waiting for you in the pretty village of Koutouloufari. Here you will enjoy truly home-made food, as you have never experienced it before. All our ingredients are natural of the very best quality, but more than that, they are prepared with great care and love. Love,the first and decisive ingredient common to all our dishes.
Read More
Oliva Restaurant
Oliva Restaurant is the place to sample authentic traditional Cretan cuisine, as well as selected international dishes, using exclusively extra virgin olive oil of our own production, and offering a unique view of Hersonissos under the beautiful Cretan sky.
Read More
Galini Restaurant
Galini restaurant is located in Koutouloufari, Chersonissos - a traditional housing estate which was originally built when the Minoan civilisation prospered as well as the once powerful cities like Chersonissos, Lymos, Festos, Knossos etc. Since 1987 we have been offering the traditional Greek and Cretan cuisine.
Read More
ΜotoXperience Bike rentals
motoXperience is located in picturesque Koutouloufari & the busy town of Hersonissos. We will meet your expectations with our high quality and wide range of bikes whether it's a scooter, quad, buggy or big motorbike you're looking for to make your holiday more exciting.
Read More
Buggy Safari
Our passion for off-road activities has culminated in this unique buggy adventure. After years of planning and testing a range of vehicles, we have finally found the ultimate machine to make this an unforgettable experience. Off-road driving has to be fun, comfortable and safe. With a Can Am Commander it is!
Read More
Steki Restaurant
Built at a unique spot of the traditional village of Koutouloufari, with majestic view to the sea and the port of Hersonissos, "Steki" tavern provides a family and friendly environment in an inviting place with respect and kindness to its customers.
Read More
Hot Spots of KRITI-WEB.GR in Crete
Design, Hosting and Marketing Internet Services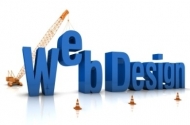 We offer domain name registration and management services for Greek and foreign domain names.
We provide packages of complete web hosting in our own servers at very competitive prices. Our goals are stability and complete reliability.
With a team of programmers we are able to develop any Web Application.
The idea of promotion is to increase the network customers' visits emanated by the search engines results.
You can contact us in various ways:
e-mail, contact form
-Phone: +30 2810 382024,
694 907 3905