The Lasithi Plateau is high endorheic plateau, and a municipality, located in the Lasithi regional unit in eastern Crete, Greece. The seat of the municipality is the village Tzermiado. There are several caves of archaeological interest in the surrounding countryside, of which Diktaion Andron near the village of Psychro is the birthplace of Zeus according to Greek Mythology.
Dikti Tavern
The fully renovated Dikti Tavern offers traditional Cretan dishes in a true family environment since 1976. Jannis Verigos established the tavern in the mid-1970s with the aim of providing visitors and locals with Cretan food made only with local, pure ingredients. We have been one of the first taverns in Lasithi.
Read More
Hot Spots of KRITI-WEB.GR in Crete
Design, Hosting and Marketing Internet Services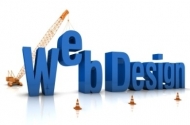 We offer domain name registration and management services for Greek and foreign domain names.
We provide packages of complete web hosting in our own servers at very competitive prices. Our goals are stability and complete reliability.
With a team of programmers we are able to develop any Web Application.
The idea of promotion is to increase the network customers' visits emanated by the search engines results.
You can contact us in various ways:
e-mail, contact form
-Phone: +30 2810 382024,
694 907 3905