Sisi, or Sissi is a small village in the municipal unit Vrachasi, Lasithi, Crete. It is situated on the north coast, 6 km northwest of Vrachasi and 6 km east of Malia, 22 km northwest of Agios Nikolaos and 35 km east of Heraklion.
Avra Bistro Restaurant
AVRA BISTRO restaurant is a beautifully decorated place indoors and outdoors. You can get a splendid view of the harbor of Sisi while comfortably seated on its platform that is built above the sea. It is well-known for the guaranteed quality of its cookery, its great atmosphere and its exceptional service.
Read More
New Line Rentals
NEWLINE cars and bikes rental, present 21 years of experience in business.Our services are of the highest level. Devoted to safety and customer service satisfaction, offers brand new, preventive maintenance checked cars and bikes.
Read More
Smile Travel Rent A Car
Whether visiting Sissi for business or leisure, Smile Travel expertise in car rental can help ensure your stay is trouble free and enjoyable. Crete has become one of Europe's top tourist destinations. Whether you enjoy the beach, history or museums, Crete offers a vast array of attractions.
Read More
Hot Spots of KRITI-WEB.GR in Crete
Design, Hosting and Marketing Internet Services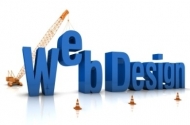 We offer domain name registration and management services for Greek and foreign domain names.
We provide packages of complete web hosting in our own servers at very competitive prices. Our goals are stability and complete reliability.
With a team of programmers we are able to develop any Web Application.
The idea of promotion is to increase the network customers' visits emanated by the search engines results.
You can contact us in various ways:
e-mail, contact form
-Phone: +30 2810 382024,
694 907 3905