Business in Prefecture of Heraklion
Business in Prefecture of Heraklion, Heraklion, Heraklion is one of the four regional units of Crete. In this page you can find various kind of business
ASTEROUSIA SA - Olive Production Company Crete
ASTEROUSIA S.A. with its long experience in the space of oil production, gives much care in the right treatment of olive so that the olive oil always reaches pure and virgin in your table. In Crete, climatic conditions encourage the quality of olive oil. Olive oil is a product which as it is known from the old years needs particular care and constitute
Read More
Kladis Energy - Renewable energy
The strands of energy as a pioneer in the field of energy works with the largest and most reputable nursing photovoltaic, wind & solar thermal systems on the market (Victron, Mercury Power, Luxor, Risen, Steca, Pioneer, Suntech, Sunning Windpower, Primus Windpower, GSM Solar, Centrosolar, Wiosun, Sanyo, RefuSol, Diehl Ako, SMA).
Read More
Bi Mors - Shock Absorbers
Bi Mors manufacture handmade single and twin shocks, gas (nitrogen) support for most types of cars and manufacturers. We also place your order for the adjustable shock absorber with external regulator and gas tank. Additionally, we restore power steering systems, as mentioned, for most types of cars and manufacturers.
Read More
ALVA Import Export
The ALVA import export is a representative company and a commercial agent for import export of any kind of goods. Having many years of experience in import export business in Greece, our company guaranties speed and direct service in a minimum cost.
Read More
Stegi Keramoskepes
CHRISTAKIS NIKOLAOS company is in the wooden constructions field since 1993. The head office is located in Heraklion Crete and until today, the owner has managed to combine the success, the construction superiority and the aesthetic perfection, with its unique design for each customer, high quality and low prices.
Read More
Hot Spots of KRITI-WEB.GR in Crete
Design, Hosting and Marketing Internet Services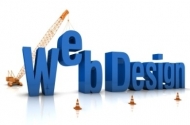 We offer domain name registration and management services for Greek and foreign domain names.
We provide packages of complete web hosting in our own servers at very competitive prices. Our goals are stability and complete reliability.
With a team of programmers we are able to develop any Web Application.
The idea of promotion is to increase the network customers' visits emanated by the search engines results.
You can contact us in various ways:
e-mail, contact form
-Phone: +30 2810 382024,
694 907 3905