Cafe Bars of Crete are waiting for you to have fun!!! We have all kinds of cafe bars around Crete. Each one of them is unique, with its own style and music, various coffee types, drinks and ice cream. You have plenty of choices to visit them first throw our pages have fun!!
Breeze Cafe-Bar
The new generation of the Mathaiakis Family would like to welcome you to our great new cafe bar that opened this year for the very first time also opposite spinalonga with a sea view here you will find a great friendly atmosphere where you can drink a wide range of coffees, sweet or savory crepes that are made right in front of you.
Read More
MOJITO Cafe & Bar Cocktails
Going on holiday to Malia? Wanna see something different than english pubs ... ? Walk your way to Stalis and after 600 meters you'll find a cafe on your right. This cocktail, snack, sportsbar is called Mojito. It's got on excelent location not far from the most beautiful sandbeach in Malia approximately 100 meters.
Read More
Hot Spots of KRITI-WEB.GR in Crete
Design, Hosting and Marketing Internet Services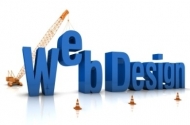 We offer domain name registration and management services for Greek and foreign domain names.
We provide packages of complete web hosting in our own servers at very competitive prices. Our goals are stability and complete reliability.
With a team of programmers we are able to develop any Web Application.
The idea of promotion is to increase the network customers' visits emanated by the search engines results.
You can contact us in various ways:
e-mail, contact form
-Phone: +30 2810 382024,
694 907 3905