Do you like the sea? Then you should try something unforgettable. Discover the secrets of underwater world of by diving. Don't worry if you have never tried it before. In our site you can find the best diving centers in Crete.
Blue Dolphin - Dive Centre
The Blue Dolphin Dive Centre is owned by the original pioneers of cretan diving. Thanks to their efforts over the last 10 years, diving on Crete now has a diverse range of dive sites, with an abundance of fish life and other underwater species.
Read More
Hot Spots of KRITI-WEB.GR in Crete
Design, Hosting and Marketing Internet Services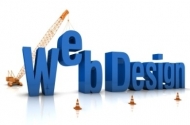 We offer domain name registration and management services for Greek and foreign domain names.
We provide packages of complete web hosting in our own servers at very competitive prices. Our goals are stability and complete reliability.
With a team of programmers we are able to develop any Web Application.
The idea of promotion is to increase the network customers' visits emanated by the search engines results.
You can contact us in various ways:
e-mail, contact form
-Phone: +30 2810 382024,
694 907 3905