Hotels-apts in Hersonissos
Hotels-apts in Hersonissos, Hersonissos, Hersonissos, also transliterated as Chersonisos and Hersónisos, is a town and a municipality in the north of Crete, bordering the Mediterranea. guesthouses, If you are planning your holidays we can assist you to find a suitable place to stay
Marie Hotel
Marie Apartments is a family-run business established in 1980. Marie are located in the heart of Hersonissos, close to the lively harbour front, 150m from the resort centre. This 3 star hotel complex makes an affordable base for couples and families with bright and friendly studios and apartments.
Read More
IL Camino Apartments
A magnificant new complex of apartments or studios stands proudly, next to the wave, in one of the most picturesque coastal road of Hersonissos. Apartments IL CAMINO are built up at 101, Ag. Paraskevis street. This position gives us the great view to the sea and the port of Hersonissos, since they literally lie before it.
Read More
Hot Spots of KRITI-WEB.GR in Crete
Design, Hosting and Marketing Internet Services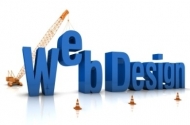 We offer domain name registration and management services for Greek and foreign domain names.
We provide packages of complete web hosting in our own servers at very competitive prices. Our goals are stability and complete reliability.
With a team of programmers we are able to develop any Web Application.
The idea of promotion is to increase the network customers' visits emanated by the search engines results.
You can contact us in various ways:
e-mail, contact form
-Phone: +30 2810 382024,
694 907 3905