In this page you can find Jewellery stores of Crete. You may buy gold or silver jewels with excellent design. Rings, necklaces, bracelet, wristlet, watches, are some of the choices. If you want to make a nice present to yourself or to your beloved ones this is the place.
Gold Corner jewels
Gold Corner jewels
Read More
Hot Spots of KRITI-WEB.GR in Crete
Design, Hosting and Marketing Internet Services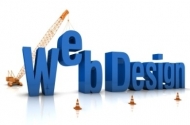 We offer domain name registration and management services for Greek and foreign domain names.
We provide packages of complete web hosting in our own servers at very competitive prices. Our goals are stability and complete reliability.
With a team of programmers we are able to develop any Web Application.
The idea of promotion is to increase the network customers' visits emanated by the search engines results.
You can contact us in various ways:
e-mail, contact form
-Phone: +30 2810 382024,
694 907 3905