Αν ψάχνετε να αγοράσετε ή να ενοικιάσετε κάποιο κτήμα μπορείτε να βρείτε πολλές κτηματομεσιτικές εταιρείες. Προσφέρουν μεγάλες και αξιόπιστες υπηρεσίες για αγορά, πώληση ή ενοικίαση.
AL.VA realestate
AL.VA realestate is activated in the manufacture and sale of real estates with epicenter the island of Crete, Sterea Hellas, Peloponnesus and all islands of Greece. AL.VA name constitutes guarantee for the implementation of your expectations. For us, the best is not utopia. It's a realizable goal through right and organized effort.
Read More
Sichroni Katoikia - Lord Domisi - Constructions
SICHRONI KATOIKIA is a construction Company with head office in Heraklion Crete Greece since 2001 and is the local leader of the sales of prebuilt houses. SICHRONI KATOIKIA is the representative of the LORD Hellas. The building system LORD distinguishes for the exceptional technical attributes and for the quality of materials.
Read More
FOR SELL: Avra Bistro Restaurant
AVRA BISTRO Restaurant is FOR SELL reason of retirement. Fully equipped, very good location with assured clientele after 15 years of presence. For more information, call: 28410 89836
Read More
FOR SELL: Steki Restaurant
STEKI Restaurant is FOR SELL which sits on a plot of 760 sq.m. Fully equipped with assured clientele after 20 years of presence. For more information, call: 6976 785 948
Read More
Hot Spots of KRITI-WEB.GR in Crete
Design, Hosting and Marketing Internet Services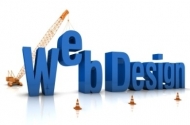 We offer domain name registration and management services for Greek and foreign domain names.
We provide packages of complete web hosting in our own servers at very competitive prices. Our goals are stability and complete reliability.
With a team of programmers we are able to develop any Web Application.
The idea of promotion is to increase the network customers' visits emanated by the search engines results.
You can contact us in various ways:
e-mail, contact form
-Phone: +30 2810 382024,
694 907 3905