Rent a Car in Stalida, Stalida, Stalida (older form Stalis) is a village that lies between Malia and Hersonissos on the north coast of Crete, Greece. Car Rentals, In this page we have a big list of reliable car and bike rental companies
Autoclass Rent a Car
Discover the Cretan island with safety, easy and for sure with the most economic way. Our vehicles are all latest models and you can hire them with very low cost. Our experience in car rental business is your warranty for unforgetable vacation.
Read More
EuroGuide Rent a Car
A modern fleet of new vehicles , as well as an extensive network of service areas, guarantee our clients comfortable, safe driving. Out clients can choose between a wide range of prestigious makes and models of cars. We value your satisfaction so we try hard to offer you the safest cars at low prices. At the bottom line, the best advertisement is the happy customer!
Read More
Malia Travel
Welcome to Malia Travel we have many services that you will find useful while you stay in Malia. We offer a full range of Excursions, Vehicle hire, Boat trips, Money exchange and a hotel booking service. Our shop in located just 2 minutes walk from Malia main road
Read More
Heraklion Cars Rentals
We provide rental cars, motorcycles and scooters in Ag. Pelagia, Amoudara, Kokkini Hani, Gouves, Heraklion Crete on daily or weakly terms. cars and bikes with full insurance and airport pickup service at reasonable prices.Car Rentals in Ag. Pelagia, Amoudara, Kokkini Hani, Gouves, Heraklion Crete provides a wide range of services for tourists and visitors to Crete.
Read More
Stalis Motors Rent a Car
If you need a holiday car or motorbike, Stalis Motors has it at bargain rates! Stalis Motors is located in Stalis Crete. Having a long experience in car & motorbike rentals, we can ensure the satisfaction even of the most demanding customers. Find low cost car hire with us, we offering a range of cheap car & motorbike hire and rental options at great value.
Read More
Hot Spots of KRITI-WEB.GR in Crete
Design, Hosting and Marketing Internet Services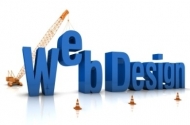 We offer domain name registration and management services for Greek and foreign domain names.
We provide packages of complete web hosting in our own servers at very competitive prices. Our goals are stability and complete reliability.
With a team of programmers we are able to develop any Web Application.
The idea of promotion is to increase the network customers' visits emanated by the search engines results.
You can contact us in various ways:
e-mail, contact form
-Phone: +30 2810 382024,
694 907 3905