In this page we have a big list of reliable bike rental companies. Rental companies have many vehicles and price range. Renting a bike is a great idea for those who want to explore Crete.
Minoan Bike Rentals
Renting a car with our company gives you the opportunity to discover the most beautiful beaches in Crete like Gramvousa Ballos ,Preveli Beach,Elafonisi with the pink sand and more others. We have two offices located in Rethymno, one in Platania and one in Adeleanos Kampos.
Read More
Arkadi MotorBike & Bicycles Rentals
Arkadi Car and Bike Rental is a company operating in the city of Rethymno over 30 years (established 1980). We are located at the beach road of the city, opposite the marine (Sofokli Venizelou Str 23). We provide our customers cars and bikes in perfect condition, 24 hour service and the possibility of delivering and receiving them from Heraklion airport – port – city , Chania airport – port – city and Rethymno port – city.
Read More
Malia Travel
Welcome to Malia Travel we have many services that you will find useful while you stay in Malia. We offer a full range of Excursions, Vehicle hire, Boat trips, Money exchange and a hotel booking service. Our shop in located just 2 minutes walk from Malia main road
Read More
Sunrise Rent A Bike
Sun Rise is one of the oldest business in Car & Bike Rentals in Crete. It is located in August 25th Str, one of the central streets of Iraklion, around 150m from the old Venetian port. Mr George Valergakis, the owner of Sun Rise will help you with all you need to enjoy a nice and safe trip around the island.
Read More
Stalis Motors Rent A Bike
If you need a holiday car or motorbike, Stalis Motors has it at bargain rates! Stalis Motors is located in Stalis Crete. Having a long experience in car & motorbike rentals, we can ensure the satisfaction even of the most demanding customers. Find low cost car hire with us, we offering a range of cheap car & motorbike hire and rental options at great value.
Read More
CretaMotor Rent A Bike
CRETAMOTOR is a company, located in Malia Crete, aiming at providing high quality rent a car & motorbike services for any term period. With 19 years of experience we do our best to provide you the best cars & motorbikes with the lowest prices. CRETAMOTOR is well known and are recommended by major tour operators.
Read More
ΜotoXperience Bike rentals
motoXperience is located in picturesque Koutouloufari & the busy town of Hersonissos. We will meet your expectations with our high quality and wide range of bikes whether it's a scooter, quad, buggy or big motorbike you're looking for to make your holiday more exciting.
Read More
Buggy Safari
Our passion for off-road activities has culminated in this unique buggy adventure. After years of planning and testing a range of vehicles, we have finally found the ultimate machine to make this an unforgettable experience. Off-road driving has to be fun, comfortable and safe. With a Can Am Commander it is!
Read More
Crete Bike Rentals
Welcome to Crete Bike Rentals, the specialist Motorcycle Tourism and Motorcycle Rentals in Crete! Our friendly and multilingual colleagues are happy to provide you with all the information to help you choose the right bike. We will meet your expectations with our high quality and wide range of bikes whether it's a scooter, quad, buggy or big motorbike you're looking for to make your holiday more exciting
Read More
Hot Spots of KRITI-WEB.GR in Crete
Design, Hosting and Marketing Internet Services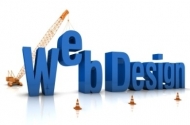 We offer domain name registration and management services for Greek and foreign domain names.
We provide packages of complete web hosting in our own servers at very competitive prices. Our goals are stability and complete reliability.
With a team of programmers we are able to develop any Web Application.
The idea of promotion is to increase the network customers' visits emanated by the search engines results.
You can contact us in various ways:
e-mail, contact form
-Phone: +30 2810 382024,
694 907 3905