Rent a MotoBike in Hersonissos
Rent a MotoBike in Hersonissos, Hersonissos, Hersonissos, also transliterated as Chersonisos and Hersónisos, is a town and a municipality in the north of Crete, bordering the Mediterranea. Rent a Bike, In this page we have a big list of reliable bike rental companies
ΜotoXperience Bike rentals
motoXperience is located in picturesque Koutouloufari & the busy town of Hersonissos. We will meet your expectations with our high quality and wide range of bikes whether it's a scooter, quad, buggy or big motorbike you're looking for to make your holiday more exciting.
Read More
Buggy Safari
Our passion for off-road activities has culminated in this unique buggy adventure. After years of planning and testing a range of vehicles, we have finally found the ultimate machine to make this an unforgettable experience. Off-road driving has to be fun, comfortable and safe. With a Can Am Commander it is!
Read More
Hot Spots of KRITI-WEB.GR in Crete
Design, Hosting and Marketing Internet Services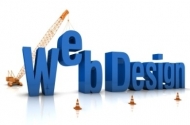 We offer domain name registration and management services for Greek and foreign domain names.
We provide packages of complete web hosting in our own servers at very competitive prices. Our goals are stability and complete reliability.
With a team of programmers we are able to develop any Web Application.
The idea of promotion is to increase the network customers' visits emanated by the search engines results.
You can contact us in various ways:
e-mail, contact form
-Phone: +30 2810 382024,
694 907 3905