Restaurants in Prefecture of Lassithi
Restaurants in Prefecture of Lassithi, Lasithi, Lasithi is the easternmost regional unit on the island of Crete, to the east of Heraklion. Restaurant, Crete offers many choices for those who like good food and nice atmosphere
Mathaiakis Family Delphini Restaurant
Delphini restaurant has been run by the Mathaiakis Family for two generations since 1980 our restaurant is situated in the center of Plaka village set in the Cretan mountains over looking the island of Spinalonga. Here you can find the Cretan family hospitality that Crete is known for.
Read More
Avra Bistro Restaurant
AVRA BISTRO restaurant is a beautifully decorated place indoors and outdoors. You can get a splendid view of the harbor of Sisi while comfortably seated on its platform that is built above the sea. It is well-known for the guaranteed quality of its cookery, its great atmosphere and its exceptional service.
Read More
La Casa Restaurant
Restaurant "La Casa" is housed in a traditional old building in the heart of the town just by the wonderful lake. Make your choice from the large variety of traditional Cretan and Greek specialties or enjoy the excellent continental cuisine. Open all year around, from the morning until late in the night.
Read More
Hot Spots of KRITI-WEB.GR in Crete
Design, Hosting and Marketing Internet Services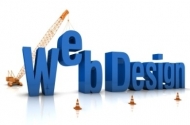 We offer domain name registration and management services for Greek and foreign domain names.
We provide packages of complete web hosting in our own servers at very competitive prices. Our goals are stability and complete reliability.
With a team of programmers we are able to develop any Web Application.
The idea of promotion is to increase the network customers' visits emanated by the search engines results.
You can contact us in various ways:
e-mail, contact form
-Phone: +30 2810 382024,
694 907 3905