Restaurants in Hersonissos
Restaurants in Hersonissos, Hersonissos, Hersonissos, also transliterated as Chersonisos and Hersónisos, is a town and a municipality in the north of Crete, bordering the Mediterranea. Restaurant, Crete offers many choices for those who like good food and nice atmosphere
IL Camino Restaurant
If you are bored by the bogus quality, we invite you to the world of real taste and quality. Our destination is IL CAMINO that stands at the coastal road of Hersonissos, at 101 Ag. Paraskevis str. exactly below Apartments EN PLO. There is a great variety of Greek wines or beers, that will accompany your food.
Read More
New China Restaurant
From its opening in 1984, New China restaurant in Hersonissos, serve with undiminishing enthusiasm conventional and novel Chinese dishes also with take away service. All these years we are here to serve you the best of Chinese cuisine with our well-experienced Hong Kong chef.
Read More
Hot Spots of KRITI-WEB.GR in Crete
Design, Hosting and Marketing Internet Services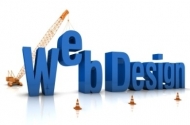 We offer domain name registration and management services for Greek and foreign domain names.
We provide packages of complete web hosting in our own servers at very competitive prices. Our goals are stability and complete reliability.
With a team of programmers we are able to develop any Web Application.
The idea of promotion is to increase the network customers' visits emanated by the search engines results.
You can contact us in various ways:
e-mail, contact form
-Phone: +30 2810 382024,
694 907 3905