TSOUMPAS
From a little workshop that produced footwear in 1936 Stelios G. Tsoumpas started his career. His principles were, finest quality, pioneering in fashion, respect and proper serving customers. Today, the company, loyal to the principles of its founder, continues offering the same services to the strictest judge, its numerous customers.
Read More
Hot Spots of KRITI-WEB.GR in Crete
Design, Hosting and Marketing Internet Services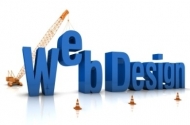 We offer domain name registration and management services for Greek and foreign domain names.
We provide packages of complete web hosting in our own servers at very competitive prices. Our goals are stability and complete reliability.
With a team of programmers we are able to develop any Web Application.
The idea of promotion is to increase the network customers' visits emanated by the search engines results.
You can contact us in various ways:
e-mail, contact form
-Phone: +30 2810 382024,
694 907 3905