In this page you can find shops of all kinds. Confectioneries, gift shops, shops with Cretan Tranditional products etc. Make your shopping easy through our shop pages and choose everything you need.
Donum - Gift Shop
During your vacation to beautiful Crete, you may visit the amazing gift shop DONUM, that stands at the picturesque corniche of Stalida, a few kilometers from Heraklion. You will find usefully objects or fancy, illuminants, jewels and a great variety of glass, clay and copper objects.
Read More
DIY Heraklion Crete, Do it yourself
Our company operates since 1991 in timber cutting and manufacture of furniture in the center of Heraklion city and specifically in the Arx. Makariou 5 street. With over 25 years of innovation, manufacture - cut to the dimensions of the customer from simple shelves to more complex structures, in a very short delivery time and at the lowest cost.
Read More
ELECTRONIKA ΚΡΗΤΗΣ
Η εταιρεία μας ELECTRONIKA ΣΥΝΤΙΧΑΚΗΣ ΙΩΑΝΝΗΣ & ΣΙΑ Ο.Ε. δραστηριοποιείται στον χώρο των ηλεκτρονικών από το 1986. Ακολουθώντας τις εξελίξεις της σύγχρονης τεχνολογίας και με άριστη τεχνογνωσία, προσφέρει στους πελάτες προϊόντα αρίστης ποιότητας από τους πλέον αξιόπιστους οίκους
Read More
Hot Spots of KRITI-WEB.GR in Crete
Design, Hosting and Marketing Internet Services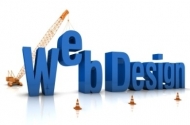 We offer domain name registration and management services for Greek and foreign domain names.
We provide packages of complete web hosting in our own servers at very competitive prices. Our goals are stability and complete reliability.
With a team of programmers we are able to develop any Web Application.
The idea of promotion is to increase the network customers' visits emanated by the search engines results.
You can contact us in various ways:
e-mail, contact form
-Phone: +30 2810 382024,
694 907 3905