Cretan traditional food is famous world wide, so we tried to offer you a long list of taverns. Prefer Cretan wine, which is also famous and tasteful.
Dikti Tavern
The fully renovated Dikti Tavern offers traditional Cretan dishes in a true family environment since 1976. Jannis Verigos established the tavern in the mid-1970s with the aim of providing visitors and locals with Cretan food made only with local, pure ingredients. We have been one of the first taverns in Lasithi.
Read More
Esperos Tavern
Our traditional taverna lies waiting for you in the pretty village of Koutouloufari. Here you will enjoy truly home-made food, as you have never experienced it before. All our ingredients are natural of the very best quality, but more than that, they are prepared with great care and love. Love,the first and decisive ingredient common to all our dishes.
Read More
Kyria Maria Tavern
Your love for the traditional Cretan cuisine and your desire for superb dining in a friendly and cozy atmosphere, naturally lead you to "KYRIA MARIA". Unique tavern, located in the heart of the old town with the picturesque narrow streets, we are waiting for you all day long and all year around.
Read More
Mathaiakis Family Delphini Tavern
Delphini Tavern has been run by the Mathaiakis Family for two generations since 1980 our restaurant is situated in the center of Plaka village set in the Cretan mountains over looking the island of Spinalonga. Here you can find the Cretan family hospitality that Crete is known for.
Read More
Acrogiali Fish Tavern
A pretty taverna, built in the picturesque village of Milatos, with a magnificent view of the Cretan sea, awaits you. In its welcoming surroundings, you can enjoy the meal of your choice from the Greek and international cuisine. George's great talent is mostly noticeable in the great variety of fresh fish, directly from the sea.
Read More
Hot Spots of KRITI-WEB.GR in Crete
Design, Hosting and Marketing Internet Services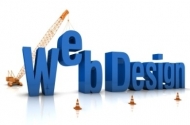 We offer domain name registration and management services for Greek and foreign domain names.
We provide packages of complete web hosting in our own servers at very competitive prices. Our goals are stability and complete reliability.
With a team of programmers we are able to develop any Web Application.
The idea of promotion is to increase the network customers' visits emanated by the search engines results.
You can contact us in various ways:
e-mail, contact form
-Phone: +30 2810 382024,
694 907 3905